Services List
Services Overview
Where do you start? How do you determine which technology to implement? How do you separate hype from reality? While it may be obvious, we have seen small businesses implement new technologies without understanding its impact, associated support and maintenance, or the real business benefit. You should never implement a new technology for the sake of the technology.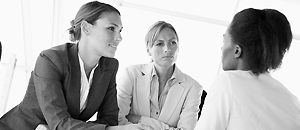 Xceed Consulting Group has over 10 years of experience in managing and supporting IT networks for small businesses. We have assisted thousands of clients, evaluate, implement and support numerous technologies. We are experienced with Windows, Macintosh and Novell platforms. Many industries have applications specific to their industry and Xceed Consulting Group is very knowledgeable with a large number of them. If we are not familiar, we will either partner with a software expert or learn the technology so we can support it.
No matter what type of business, there are specific technologies that we recommend to all clients. For example, we recommend that all companies implement our strategies to protect the network, data and users. Most companies implement backup solutions as part of the security strategy, but many do not have a disaster recovery plan to follow in the event of a major issue or natural disaster.