Becoming an Xceed Consultant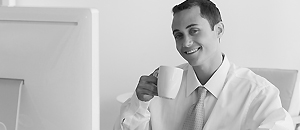 Over the years, Xceed Consulting Group has benefited from the skills and commitment of exceptional employees, contractors and business partners. Today, as always, we seek the best talent to build on our success story. We believe that great consultants are idea-driven and motivated to do everything possible to make the client organization better. They should work confidently in any complex, ambiguous, and sometimes hostile situations, but competently and thoroughly assess what needs to be done, and get the job done.
In return, Xceed consultants enjoy a supportive environment, flexible working schedule, and competitive compensation. All consultants share our experiences and business connections, which are outstanding opportunities for professional growth.
If you are interested in becoming an Xceed Consultant to take the opportunities to help Xceed drive the new economy and provide innovative solutions for business decision makers across the globe. please send your resume to HR@XceedConsulting.com.