Business Relationship
Positive relationships are the key to business success. At Xceed Consulting Group, we strive every day to form new relationships with clients, establish new connections and discuss opportunities with prospective consulting partners. Building relationships is the core of our business. Please let us hear from you.
How To Find Us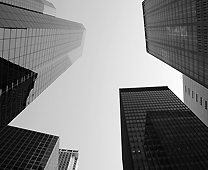 North America Xceed Consulting Group North America based in Atlanta Georgia, the fastest growing technology city in southeast US. The corporate mailing address is 7820 Royal Melbourne Way, Duluth, GA, 30097
European Union We recently formed a new strategic planning team in Europe based in Munich, the technological center of Germany and also the home to hundreds of technology companies. We are expecting to make our Munich office the window to our future business for European Union. The address for our Munich office is: Bayerstraße 10, 80335 München, Germany
China we are currently building a new headquarter in Shanghai, China. Please come back for updates.
Postal Address
Xceed Consulting Group
7820 Royal Melbourne Way
Duluth, GA, 30097

Phone:

+1 404 981 2595

FAX:

+1 770 242 2728
E-mail: info@XceedConsulting.com