About Company
Xceed Consulting Group is an Information Technology consulting services company focusing on providing technical solutions to help small business grow. The company was founded in 2005 by IT professional Raymond Fu, who had established a loyal clientele based on a strong reputation for uncompromising integrity and customer focus.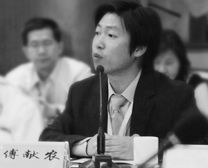 From its inception, the company developed and implemented a carefully constructed business model to provide "Best-In-Class IT Expertise" in its consulting solutions to its clients. Xceed is a value-driven company which delivers the highest levels of available expertise at highly competitive prices.
We have provided a wide variety of IT services on-demand to customers throughout the United States, EU and China.
Xceed Consulting is headquartered in Atlanta, GA, with partners of combined 40 years of IT industry experience. In addition to our value, our business model significantly enhances our ability to search, qualify, and present IT candidates that more closely meet our clients' requirements. Unlike the outdated and inefficient "bench" approach, we have the ability and experience to target the specific skills and required experience. This also facilitates the selection of consultants local to the areas of assignments.
Noteworthy are our strong management capabilities which enable a virtually transparent operational environment to our clients.
Xceed Consulting Group has a strong industry reputation for business integrity and commitment to customer satisfaction. These are accomplished through the relationships we build and maintain, and the quality of the services we deliver. Our success is based on these premises.
Xceed Philosophy
"Transitions are moments of great opportunity to be embraced not battled."
"Building on your strengths/competencies gives us a lot to work with perhaps more than you would have thought."
"Good plans shape good careers."
"Attitude and a sense of humor are key for both the client and the consultant."
"prescription before diagnosis is malpractice."
"Measure progress in terms of deliverables that the client uses, rather than in interim or final reports."