Xceed Your Exception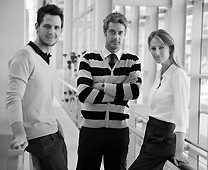 Xceed Consulting Group is an Information Technology consulting services company focusing on providing technical solutions to help business grow. The company was founded in 2005 by IT professional Raymond Fu, who had established a loyal clientele based on a strong reputation for uncompromising integrity and customer focus. From its inception, the company developed and implemented a carefully constructed business model to provide "Best-In-Class IT Expertise" in its consulting solutions to its clients. Xceed is a value-driven company which delivers the highest levels of available expertise at highly competitive prices.
Featured Client Industry
Not for Profit
Providing Objective, results-oriented consulting services on time, under budget, and on target.
Financial Services
Helping financial institute to address the critical issues during global financial crisis.
Info Marketing
developing fully integrated, data-informed strategies to increase brand and market potentials